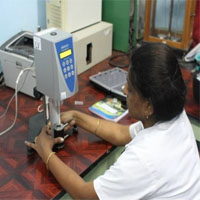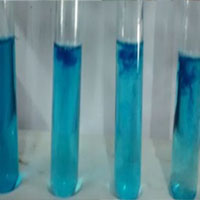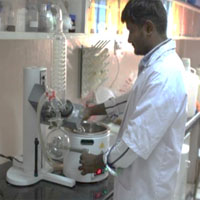 Molecular diversity of Indian freshwater and marine cyanobacterial isolates from 'Hot Spots' and their biotechnological potents as biosurfactants.
Sponsored Agency: DBT, Govt. of India
Grants: 32.75 Lakhs
Period: 2012 - 2015
Dr. D. Prabaharan - PI
Dr. L. Uma - Co - PI
The cyanobacteria occupy a unique position possess autotrophic mode of growth like eukaryotic plant cells and a metabolic system as that of bacteria. These organisms have wide range of physiological and biochemical potentialities as the source of proteins, lipids, pigments, drugs, animal feed and certain other value added products. The use of recent biotechnological techniques has produced strains that possess an optimum set of properties for their use in waste water treatment, purification of polluted water, production of fine chemicals, production of fuel and therapeutic properties. Considering the vast potentialities of these organisms, the project has identified two marine isolates that produces exopolysaccharide and its physico-chemical properties have been looked into. The strains exhibited biosurfactant and bioflocculant properties and need to be explored further.
An important component of such a project is the determination of the whole genome especially from the regions which are the 'hot spots' of biotechnologically important 2 organisms belonging to the same genera. Partial sequencing of plasmid of NFMC isolate indicates that it is an episome. Though cyanobacteria in general has a commonality, among genera and the environmental species they seem to differ in physiology and biotechnological potentials (pigment production, lipid production, CO2 tolerance, salt tolerance, Hydrogen production, and ability to degrade pollutants. As genomics revolution has impacted all fields of biology, comparing the whole genome sequence of two cyanobacteria belonging to the genera will give a new understanding to phylogentics, or phylogenomics. Likewise, sequencing these strains will also allow researchers to better understand how they are genetically distinct based on ecology. And it is pivotal for the development indigenous vectors. Any advancement in this direction paves a way to improve our transgenic technology and two whole genomes of Indian isolates has been completed and its sequence analysis is being done.